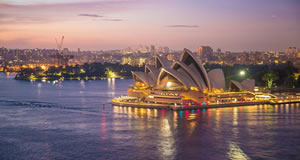 Are you celebrating Good Friday in Sydney this Easter Weekend? Once the hustle and bustle of the busy working week has subsided this town of Sydney can show it's softer side and be a really enjoyable place to visit, stay and get out and about in.
Whether it's the fun and frivolity of the Kings Cross area or the natural ambience of the Sydney Harbour, Sydney has something for everyone. And on the Good Friday public holiday not everything is open so it's a good idea to try and plan the activities for family and friends that keep it easy. And Sydney's parks and gardens are just ripe for a fabulous picnic or fun Easter egg hunt!
And there is also Good Friday Eve and the venues of the Rocks area will be active with lots of fun. And the restaurants in this area too will be welcoming with lots of Fish on the menus. Go on, get out and about and enjoy everything Sydney has to offer for Good Friday!
Sydney Good Friday Ideas and Things To Do
Good Friday Boat Charters

Spend Good Friday out on the Water with a Boat Charter from Sydney Harbours Escapes

Charter Cruise Boats on Sydney Harbour

Website

|

Email
More Big Days this Easter in Sydney.
We always want more at Easter time and thankfully there are options aplenty for the Easter weekend. See the ideas for Sydney's Easter.