The celebration of Easter revolves around Good Friday and Easter Sunday. Good Friday has its origins as the Friday immediately preceding Easter Sunday. It is known as the day on which Jesus was crucified. Over the Easter weekend, christian's traditionally eat fish on Good Friday and in Australia the old Fish and Chip shops do a roaring trade. Good Friday morning is also the morning that we enjoy warm Hot Cross Buns. On Easter Sunday the easter eggs come rolling out as the Easter Bunny has left some presents for all those little kiddies.
Good Friday / Easter Weekend
Great things to do over the Good Friday / Easter Weekend and Easter Holidays.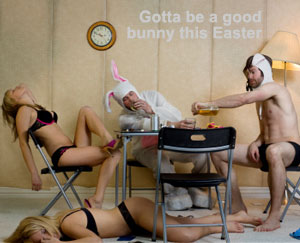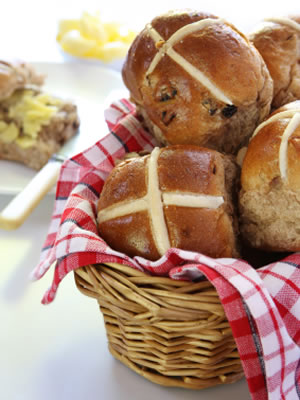 Easter Weekend Events
All the events happening on the Easter long weekend.
Including Good Friday, Easter Sunday and Easter Monday.
» Melbourne Events

Campari House
World Restaurant & Bar
Young & Jackson

» Perth Events
Easter Sales... Come and get the bargains.
Sale suggestions over the Easter/Autumn period. Easter Specials galore!